Where are Arturo Fuente cigars made?
Arturo Fuente cigars are Dominican Republic cigars and are made at the Tabacalera A. Fuente y Cia factory in Santiago de los Caballeros.
Arturo Fuente cigars are some of the most popular in the world, thanks to their rich flavor that smokers love.
We'll discuss where Arturo Fuente cigars are made, the history of Arturo Fuente cigars, and why they're one of the best-selling cigar brands in the world.
Where Are Arturo Fuente Cigars Made?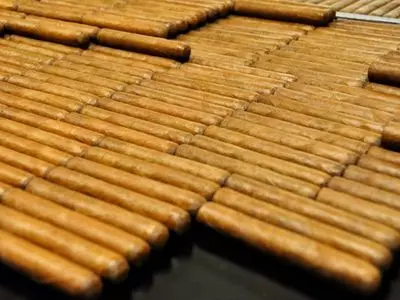 Where are Arturo Fuente cigars made? The Arturo Fuente cigar company was founded in 1912 by Arturo Fuente, Sr. in West Tampa, Florida.
The company moved operations to the Dominican Republic in 1980.
Today, all of Arturo Fuente's cigars are made at the Tabacalera A. Fuente y Cia factory in Santiago de los Caballeros.
Want to see the factory and fields? Check out the video below for a tour!
While the exact blend of tobaccos used in Arturo Fuente cigars is a closely guarded secret, we do know that the filler tobaccos come from the Dominican Republic and Honduras.
The binder is also from the Dominican Republic, while the wrapper leaf is grown in Cameroon.
Each cigar that bears the Arturo Fuente name undergoes a rigorous quality control process.
In fact, it is not uncommon for a cigar to be rejected 20 or more times before it meets the company's high standards and is allowed to leave the factory.
Read our related article, Where Are Macanudo Cigars Made? Discover the history and production of Macanudo cigars!
The Uniqueness of Arturo Fuente's Cigars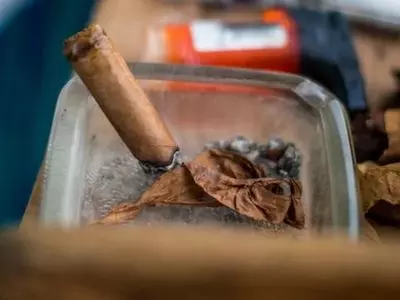 It can be difficult to make cigars, and many businesses are experimenting with novel blends and using gorgeous packaging and graphics.
But, no maker comes close to the technique Fuente Cigars uses.
Aging Process
First, the aging process requires attention to detail, and the usage of aged tobacco is crucial. However, that's only the start.
Another aging process begins once the tobacco has been expertly hand-rolled by artisans.
Until they're ready, the cigars age in the Fuente maturing rooms.
Read our related article, Where Are Gurkha Cigars Made? Gurkha cigars are long-loved cigars. Here's how and where they're made!
Labeling and Packing
Another set of guidelines applies once they're prepared for labeling and packing.
It's difficult to tell how many pairs of eyes and hands have been working on any given cigar by the time Fuente Cigars reach the consumers' hands.
"We will never hasten the hands of time," is their motto.
This is why the greatest handcrafted Dominican cigars are often thought to be Arturo Fuente cigars.
Read our related article, Where Are Cohiba Blue Cigars Made? See the process of Cohiba production in this guide!
Average Age of a Fuente Cigar
Fuente Cigars usually age for about one year, but you may get one that is 3-4 years old. This means they will taste much better if you get one after it's aged for only a year or so.
The taste of the blended tobaccos is further improved as a result of the ideal unity and balance that develops during maturation among the filler, binder, and wrapper leaves.
Read More: Who Makes Mark Twain Cigars? Discover the production of these historical cigars.
Articles You Might Enjoy Reading