Are you looking for a Port Wine Substitute? You're in luck.
Lately, we've been working on compiling good substitutes for various wines, and today's topic is port.
In this blog post, we will discuss several types of wine that can be used as a substitute for Port.
We will also provide some tips on how to select the right wine for your needs.
5 Good Port Wine Substitutes
Madeira, Sherry, Marsala, Zinfandel, and Late-Harvest Reisling are 5 wines with a similar sweetness or flavors that can stand in for port when needed.
There is not a perfect replacement for the rich sweetness and high ABV of port with its chocolate, blackberry, caramel, cinnamon, and nutty flavors.
However, these 5 wines are delicious and closest in flavor.
Read our related article on Madeira Wine Substitutes. Here are our favorite substitutes when you don't have any Madeira wine on hand!
What is Port Wine?
Port wine is a type of fortified wine that originates from the Douro Valley in Portugal.
It is typically made with red grapes, although there are also white and rosé variants.
The wine is fortified with a neutral grape spirit called aguardente vinica (Portugese brandy) to stop fermentation then aged in oak barrels, which helps to give it its characteristic sweetness and deep flavor.
Port's flavor is rich and deep with blackberry and other dark berries, chocolate, nuts, peppercorn, cinnamon, figs, and even butterscotch.
The flavors found vary from label to label, and you can even learn how to make port wine at home to create different aromas and flavors.
Port wine is typically served as an after-dinner drink, but it can also be enjoyed on its own or with cheese or desserts.
Because of its high sugar content, port wine is often considered to be a dessert wine.
However, port wine is also distinguished by its high alcohol content, which can range from 20% to 40%.
As a result, port wine is often enjoyed in small glasses or sipped slowly throughout the evening.
Read More: How to Remove Labels from Wine Bottles. Labels may need to be removed to clean and sterilize wine bottles. Here's what to do!
5 Wines That Can Be Used as Port Substitutes
The key for finding a good port substitute is not finding something that's the same, because that's impossible.
Instead, we're looking for wine that has a similar sweetness and some of the same rich flavors.
Madeira
Madeira is a port-like wine produced on the island of Madeira for hundreds of years.
Unlike port wine, which is typically aged in oak barrels, madeira is aged in special casks known as botas, which impart unique flavors and aromas to the wine.
Madeira is not as dark as port, but has some similar flavors of caramel, walnut, and hazelnut, plus brighter notes of peach and citrus.
Madeira is an excellent choice for port lovers who live in areas where port is difficult to find or too expensive to purchase consistently.
Madeira's high alcohol content also makes it ideal as an after-dinner drink, providing a warming finish to any meal.
Whether enjoyed on its own or as an alternative to port, madeira is truly a unique and delicious beverage that deserves a place in any wine cooler.
See our related article where we discuss the difference between Marsala wine and Madeira.
Sherry
Sherry is a fortified wine that originates from the Spanish region of Andalusia.
It's made from white grapes that are grown in the sun-drenched vineyards of Jerez de la Frontera, Sanlúcar de Barrameda, and El Puerto de Santa María.
The wines are then aged in barrels, which gives them their distinctive golden color.
Sherry is classified as a port wine substitute and can be enjoyed on its own or as an accompaniment to food.
Sherry doesn't have the richness and complexity of port, though the flavors are very delicious in their own right.
There are so many varieties of sherry, from white to very dark (cream sherry) that it's tough to label the flavor.
Sherry can taste like walnut and hazelnut, but some are light and citrusy while others have a mushroom earthiness.
We recommend using cream sherry as a substitute for port because it's sweet and thick, more like port.
In a pinch, you can add a couple of tablespoons of dark brown sugar to every 1/2 cup of sherry to turn dry sherry into "cream sherry" for cooking or sipping.
The aromatic flavors of sherry make it a perfect partner for strong cheeses, dark chocolate, and nuts.
Sherry is also used in cooking and its rich flavor pairs well with meats such as chicken and pork.
Whether you're enjoying it as an apéritif or using it as an ingredient in your favorite recipe, sherry is a versatile and delicious wine that should be part of every wine lover's collection.
Marsala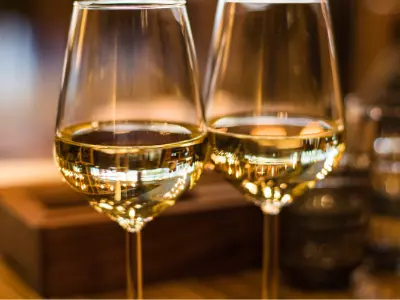 Marsala is a fortified wine from Sicily, Italy.
It is produced using the local white grapes of the region, and typically has an alcohol content of between 14-22%.
The wine is named after the port town of Marsala, where it was first created in the 18th century.
Unlike other wines from Sicily, Marsala was initially created as a port wine substitute and was only later imported to Britain and other countries.
Marsala has a strong, distinct flavor, and is often used in cooking to add depth and richness to dishes.
It can be found in a variety of colors, ranging from light straw-like hues to ruby red.
Marsala wine is an important part of Sicilian culture and is one of the most famous wines in the world.
Marsala has a smooth, low acidic flavor that makes it a nice sipping wine in lieu of port.
Flavors you may find in marsala include apricot, walnut, vanilla, toffee, tobacco, honey, or even fresh licorice.
Red Zinfandel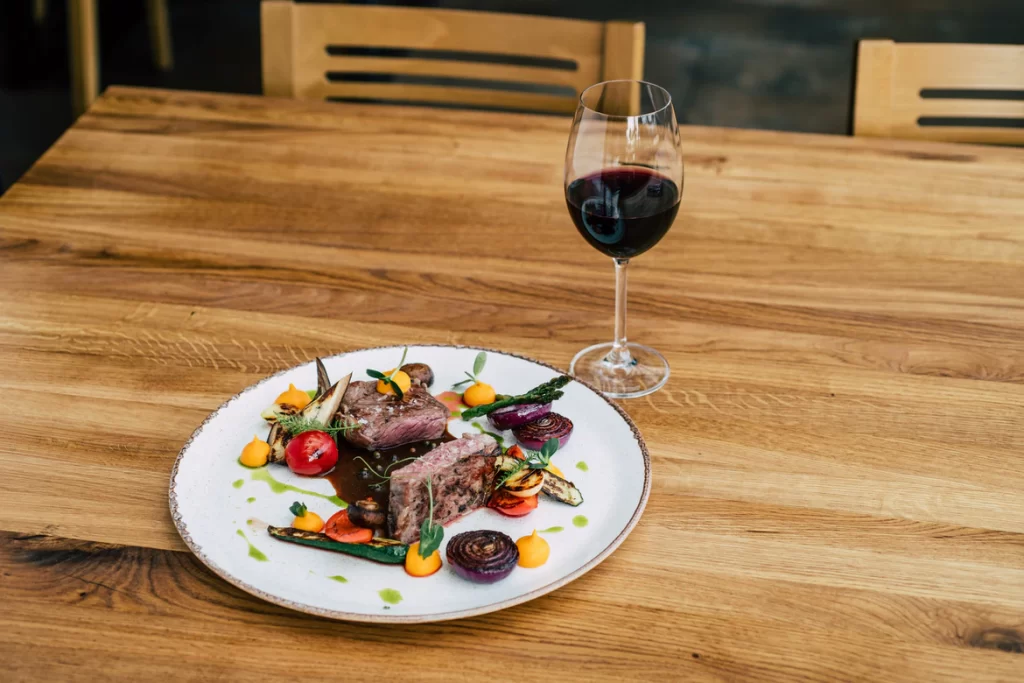 Red Zinfandel is a rich and full-bodied port wine substitute that has a bold, fruity flavor.
Traditionally grown in Italy, this varietal has been gaining popularity worldwide as people seek out different varieties of wine to savor.
One of the characteristics that make red zinfandel such a popular choice is its excellent aging potential.
This wine can be kept and cellared for years, becoming even more complex and flavorful over time.
Additionally, red zinfandel pairs well with a wide range of foods due to its bold flavor profile.
Red zinfandel is a favorite sipping wine and though it's not as sweet as port it has a wide range of flavors including dark berries, blueberry, plum, cranberry, licorice, cherry, and black pepper with a hint of smokiness.
Whether you are cooking up steak or pasta, this versatile port wine will add an enticing aroma and rich taste to any dish.
So if you are looking for a unique port wine alternative that truly stands out from the crowd, look no further than red zinfandel.
Late Harvest Riesling
Late Harvest Riesling is a type of white wine that is typically made from grapes that have been left on the vine to ripen longer than usual.
These late-harvest grapes tend to be much more flavorful and rich than typical grapes, making them ideal for wine production.
This riesling has flavors of honey, peaches, sweet lemon candy, tangerines, and guava, with a hint of vanilla in some bottles.
In addition to its unique flavor profile, late harvest riesling also has a number of other qualities that make it a popular substitute for port wine.
Like port, this type of white wine is typically high in alcohol content, making it an excellent choice for relaxing after a long day or with a rich dessert.
Late harvest riesling often has more complex flavors and more subtle sweetness, making it an interesting and nuanced alternative choice for port wine fans.
Whether enjoyed on its own or as an accompaniment to dessert, late harvest riesling is sure to delight any wine connoisseur who loves the taste of port without the syrupy sweetness.
Watch this short video to see the harvest of late-season reisling grapes to understand one reason the wine is so sweet and flavorful.
Tips for Selecting the Right Port Wine Substitute
When selecting a Port Wine Substitute, it is important to consider the occasion for which you will be serving the wine.
For example, if you are hosting a formal dinner party, you may want to select a premium port wine substitute such as Madeira or Marsala.
On the other hand, if you are looking for a budget-friendly option with smashing flavors, Red Zinfandel or Late Harvest Riesling would be good choices.
Lastly, don't be afraid to experiment!
Trying different types of port wine substitutes is part of the fun of being a wine lover.
Final Thoughts
There isn't a direct substitute for port because the flavors, sweetness, and aroma of port are so unique.
However, these wines can give you a similar experience and many of the same flavors.
Each of the wines we chose are delicious in their own right, so rather than stressing about which one will be most like port, select a wine that sounds delicious and try it out!