If you're new to tempranillo, you may be surprised by its wide range of fruity flavors.
You might also be wondering, is tempranillo wine sweet?
Many factors can affect the final flavor of a tempranillo wine, especially the length of time that the wine is aged and the type of barrels that are used for aging.
Read on to find out if tempranillo is sweet or dry, and what you can expect to taste from various types of tempranillo wine.
Is Tempranillo Wine Sweet or Dry?
Tempranillo wine is bone dry with refreshing acidity.
Some varieties of tempranillo wine have a very fruity flavor giving an impression of sweetness that makes them a favorite sipping wine.
In general, wines made from Tempranillo grapes tend to be medium-bodied with moderate acidity.
They often have flavors of red fruits like cherries and strawberries, as well as notes of spice and tobacco.
The longer the bottle of Tempranillo is aged, the rounder and more unctuous the flavors become, giving a much different tasting experience to young, fresh bottles.
Read More: Tempranillo Food Pairings. Here are over 10 pairings to try with your next glass of Tempranillo!
Where Does Tempranillo Wine Come From?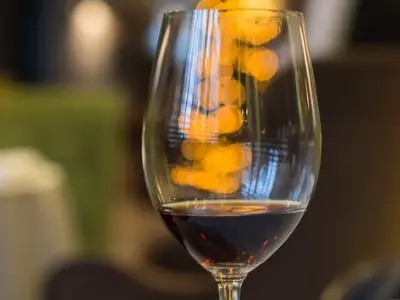 Tempranillo is a traditional Spanish wine that has spread to other areas of the world including Argentina, California, and Australia.
When it comes to Spanish wines, Tempranillo is one of the most popular and well-known varieties.
It's a fruity, dry wine that's easy to pair with many foods.
Tempranillo is a black grape variety that is native to Spain. The name, "Tempranillo," comes from the Spanish word for "early" or "little early one", which is a reference to the fact that this grape variety ripens earlier than most other red wine grapes.
Tempranillo wines are typically medium-bodied with moderate tannins and acidity.
The flavor profile of Tempranillo wines can vary depending on the specific region where they are produced, but common flavors include blackberry, cherry, tobacco, and leather with a little spice like clove.
So, is Tempranillo wine sweet? No, it is a dry wine.
There is little to no residual sugar in the bottle but the fruity flavors can give a nice sensation of mild sweetness.
Read More: How to Smoke a Black and Mild Cigar. A Black and Mild is the perfect pair with a glass of wine. Here's how to enjoy this cigar!
What Does Tempranillo Wine Taste Like?
Tempranillo is a versatile grape that can produce wines with a wide range of flavors, though they are most famous for being fruity, dry, and full-bodied.
The flavor of tempranillo wine is often described as being similar to that of black cherry, blackberry, raspberry, plum, leather, herbs, tobacco, and spices.
If you are looking for a fruity and "sweet" tempranillo, then you should look for wines labeled as 'Joven' or 'Rosado'. These wines are produced to drink fresh so they have less flavor complexity.
If you want full-bodied tempranillo, then you should look for wines labeled as 'Crianza' or 'Reserva'. These wines are aged in oak barrels and then set aside for 2-3 years to develop a deep, rich flavor.
For the ultimate tempranillo experience, buy a bottle of Gran Reserva. These are aged in oak for 18 months and set aside for at least 5 years before sale to develop a rich, jammy flavor that is a favorite for those who drink aged wines.
No matter what style of tempranillo wine you are looking for, you are sure to find something that you will enjoy.
Thanks to the various aging techniques you can experiment with tempranillo tasting and experience a new flavor and rich texture with each bottle you try.
Read More: Tempranillo Wine vs Pinot Noir. We take a deep dive into these red wines to see how they compare!
What Kind of Grape is Tempranillo?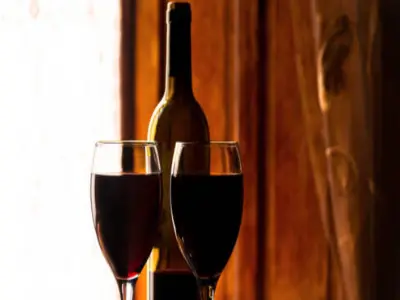 Tempranillo is a red grape that is widely grown in Spain and is also the key ingredient in some of the country's most famous wines, such as Rioja.
The grape has such versatility that many flavors are produced from the same grape, not including blends that feature the Tempranillo grape.
The grape is known for its high acidity and firm tannins, which can make it quite astringent.
However, tempranillo wines can also be quite fruit-forward and approachable, with notes of cherry, plum, spice, and vanilla.
Read More: Tempranillo vs Malbec. We compare these two reds to help you choose the right vintage for you!
What Foods Pair Well With Tempranillo Wine?
Tempranillo is a versatile wine that can be paired with many different types of food.
Here are some suggestions of what to eat with tempranillo wine.
Roasted meats such as lamb, beef, or pork
Pizza, stews, and other tomato-based dishes
Strongly flavored cheeses such as Manchego or aged Gouda
Spicy dishes such as Mexican food or Thai curry
Parsnip and apple soup
Spiced apple tart with almond cream
Remember, there is no right or wrong answer when it comes to pairing food with wine.
Ultimately, you should choose combinations that you enjoy. So don't be afraid to experiment!
Tempranillo is one of the more forgiving wines when it comes to pairing with food because it is so well-rounded.
Just keep in mind the dryness and the bold fruit flavors. It will pair best with bold foods.
Read More: What Wine Goes With Pizza? Tempranillo is a great selection, but here are other wine pairings for your next pizza night!
The Bottom Line
Is tempranillo wine sweet? No, tempranillo is a nice dry wine.
However, depending on the type of tempranillo and how it is made, it can be a little fruity or even have hints of vanilla.
Overall, tempranillo is a dry wine with high acidity levels.
So if you're looking for a sweet wine, you should probably steer clear of this one, but this makes a good option if you're avoiding carbs.