There are many different types of wine, each with its unique flavor profile. But what does Barolo wine taste like?
If you're looking for a complex and earthy wine, then Barolo is the perfect choice for you.
Read on to find out all about Barolo wine, how it's made, how to pair it, and most importantly, how it tastes.
What Does Barolo Wine Taste Like?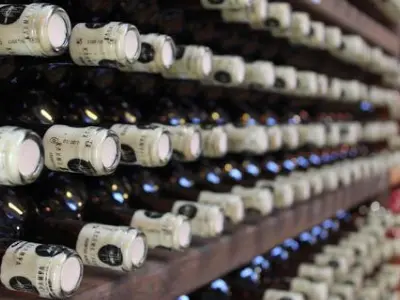 Barolo wine is a complex and endlessly fascinating wine. The aroma is rich, fragrant, and bursting with ripe fruit notes including blueberry, raspberry, and prune.
The flavor profile of Barolo wine features hints of dried rose petals, tobacco, cocoa, leather, cinnamon, and black pepper.
This wine showcases the full range of flavors found in the Italian countryside.
Notably, Barolo wine also has a long, lingering finish that highlights its bold tannic structure and dense fruit core.
While this wine may appear intimidating at first glance, its complexity belies an elegant nature and a subtlety of flavor that will delight any sophisticated palate.
Whether enjoyed on its own or paired with a delicious meal of hearty roasted meats or stews, Barolo wine is truly a unique treasure and a rich experience you won't forget.
How is Barolo Wine Made?
Barolos are a type of Italian wine that is made with the Nebbiolo grape.
The name "Barolo" actually comes from the commune of Barolo in the Piedmont region, where the wine is produced.
The Nebbiolo grape is a very finicky one, and it is notoriously difficult to grow.
The grapes are very small and have thin skins, which makes them susceptible to disease and rot.
As a result, only the most experienced growers can produce Nebbiolo grapes of the quality necessary for Barolo wine production.
Once the grapes are harvested, they are crushed and fermented in stainless steel tanks for approximately two weeks.
The wine is then transferred to oak barrels, where it will age for at least 18 months.
Barolo must be aged for at least 38 months, with 18 months in oak. Barolo Riserva must be aged for at least 62 months, with 18 months being in oak before it can be sold.
Barolo flavor is best if stored for 7 to 10 years after harvest to fully develop all of the flavors.
These aging and storage requirements are why Barolos are typically more expensive than other red wines.
The result is one of the most interesting and complex wines you can buy.
What Are the Top 3 Barolo Wine Producers?
Italy's Piedmont region is home to some of the world's finest wines, and the king of Piedmont wines is Barolo.
Made from the Nebbiolo grape, Barolo is known for its rich, full-bodied flavor and beautiful garnet color.
If you're looking for the perfect bottle of Barolo, you can't go wrong with one of these three top producers.
Bruno Giacosa Barolo Wine
Located in the village of Neive, Bruno Giacosa has been making outstanding Barolos for over four decades.
The winery's flagship wine is the "Riserva Speciale," a single-vineyard Barolo that is aged for a minimum of ten years before release.
Another outstanding wine from Bruno Giacosa is the "Barbaresco Riserva Asili," which comes from one of the most prestigious vineyards in all of Piedmont.
Elio Grasso Barolo Wine
Based in the town of Gattinara, Elio Grasso produces both traditional and modern style Barolos.
One of their most popular wines is the "Ginestra Casa Maté," a single-vineyard Barolo that is aged for a minimum of five years.
For something truly special, try the "Ginestra Vigna Rionda," which is only produced in exceptional vintages and spends at least ten years aging in the cellar.
Vietti Barolo Wine
Founded in 1873, Vietti is one of the oldest and most respected producers in all of Piedmont.
The winery is best known for its "Barolo Castiglione," a single-vineyard Barolo that comes from one of the most prestigious vineyards in the region.
Vietti also produces an excellent "Barolo Rocche," which is a blend of Barolo wine from four different vineyards.
How To Pair Barolo Wine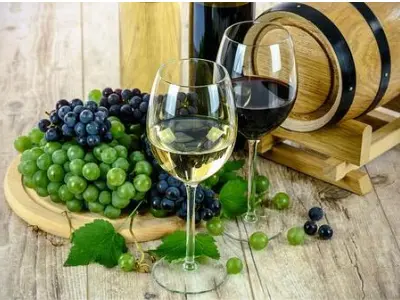 Barolos are best enjoyed with food, as their bold flavors can stand up to heartier dishes. We recommend pairing Barolo with grilled meats, stews, or even rich pasta sauces.
Barolo is acidic, so it pairs fantastically with rich, hearty, and acidic dishes. Try it with duck and cranberry sauce, red pasta sauces, and lamb stuffed with herbs and garlic.
Barolo wine pairs perfectly with any red meat, wild game, and dishes featuring truffles, herbs, onions, lemon, or garlic.
Barolo tends to overpower fish, so it's not a recommended pairing.
When it comes to cheese, look for something smooth and flavorful to offset but not overpower the flavors of Barolo.
You want the wine to be the star of the show.
Parmigiano Reggiano, Pecorino, aged Gouda, aged Cheddar, Gorgonzola, Danish blue cheese, Castelmagno, Fontina, and Boschetto al Tartufo are all cheeses that effortlessly pair with Barolo wines.
Desserts don't go well with Barolo wines, but chocolate is the exception and a delicious one at that.
Try a glass of Barolo with dark chocolate to finish a hearty meal.
How to Serve and Store Barolo Wine
A young Barolo should be served slightly chilled to enhance its fresh and fruity flavors and bring out the aroma for wine smelling.
Consider decanting older Barolo wines to develop the full flavor and aroma and release any built-up hydrogen sulfide.
As it ages, however, this same wine will develop deeper and more complex characteristics, making room temperature a better choice for enjoyment.
If you live in a humid climate where exposure to heat and sunlight can impact the flavor of your wine over time, then storing your bottles in a cool environment is best.
Store Barolo in a wine rack in a cool dark place.
Wrap Up
The unique and nuanced flavors of Barolo wine are unlike anything else on the market.
So what does Barolo wine taste like? We say the best way to find out is to pop the cork on a bottle and try it for yourself!